Top Trends in Digital Transformation for 2022
We have progressed past the stage where adopting cutting-edge technology was limited to major organisations and businesses with enormous budgets.
As the covid-19 pandemic continues to alter how we work, many people are thinking about digital transformation. After nearly a year of Pandemic, many people and businesses have adjusted and those who were not broken by last year's difficulties have become stronger as a result of technical developments.
As more organisations turn to the internet, there is a surge in demand for rapidly expanding technical solutions. Hence more and more businesses are reaching out to ventures providing digital transformation consulting services.
Here are the top tech trends to watch in 2022.
Automation to the Extreme: It is common for automation and digital transformation to coexist. When one gets adopted, the other is bound to follow. As a result, by automating more of their activities, businesses will accelerate their digital transformation.
With Covid-19 still available, organisations have another reason to place a larger emphasis on automation than ever before. Business managers will be obliged to use automated technologies to keep their companies up to date and running smoothly.
5G Everywhere Means Faster Connectivity: Working from home has become the new normal in today's world. As a result, firms are using new efficient methods for managing their operations from remote locations. As a result, the 5G network will either replace or extend the current 4G LTE network in order to offer wireless communication.
Because 5G has low latency, it enables dense installations and increases mobile connectivity. Furthermore, it gives an incredible increase in speed, considerably faster than the previous generation could possibly hope to achieve.
Data Collection Improvements: Online data collection employing data analytics tools is a significant benefit of digital transformation. It becomes easier to monitor, collect and analyse client data in order to make educated decisions. When management has enough well-planned data to make effective judgments, it reflects in brand appropriateness and earnings. This data has created new opportunities for firms providing digital transformation services because it allows them to strategize more efficiently by examining online consumer behaviour.
Investing in ML and AI: Every day, businesses generate a sea of data and many experts extol its virtues. Data is also extremely helpful for converting information into knowledge, optimising workloads, and other purposes.
For these reasons, many businesses are investing in the development of tools that can analyse massive amounts of data reliably and in real-time. One method is to use Machine Learning (ML) and Artificial Intelligence (AI). Advances in processing power also encourage digital leaders to invest more in this trend.
The multi-cloud environment will continue to expand: Companies will understand that employing only the public or private cloud isn't the greatest option for security concerns. Each form has advantages and disadvantages, which is why organisations may want something offered by more than one source. Similarly, the number of businesses that will invest in various cloud systems will only increase for the same reason.
Mesh Cybersecurity: Working from home offers its own set of advantages and disadvantages. While technology allows you to do business from the comfort of your own home, it also necessitates enhanced cybersecurity.
Companies that seek to embrace digital transformation trends will place a greater emphasis on creating comprehensive cybersecurity measures. It is important to note that your company's security architecture and policies must work in tandem with digital transformation.
Smart Cars and Cities: Rapid technological innovation, along with increased connectivity in the form of the 5G network, has resulted in a disruptive transformation in the car industry. This is due to the fact that clients desire modernity as well. They expect the industry to meet their expectations and demands. Customers prefer seamless connectivity along with the most convenient driving experience imaginable.
As a result, big players are shifting their attention to connected vehicles. This is possibly one of the most ambitious digital transformation trends in the automobile industry in a long time and it is even helping to the development of smart cities.
Application Composability: Composable apps are a method of developing business-centric modular applications. It employs components such as APIs, microservices, and event-driven applications to build new applications with higher adaptability, purpose, and competency to satisfy business requirements. To successfully meet an organisation's business objectives, digital transformation and composable applications rely on one another.
Chatbots that are smarter: The advancement of chatbots is inextricably linked to the current state of ML and natural language processing (NLP). Because both professions have advanced in recent years, it's only inevitable that the chatbot will as well. Some of the most popular chatbots, such as Siri and Google Assistant, are performing admirably as consumer virtual assistants. Companies of various sizes utilise them to improve the customer experience. This technique is also commonly used in social messaging by many digital transformation consulting firms.
More Blockchain Applications: With the recent surge in technological use, blockchain has piqued everyone's interest. Although it has recently been associated with cryptocurrencies, many other industries (particularly the banking sector) are currently studying and incorporating this technology.
Given its potential, blockchain's expansion and exploration across multiple industries will continue to thrive in the next few years. Furthermore, this technology will play an important role in cybersecurity procedures too and eventually future digital transformation trends.
AR and VR in Education: To stay current in an ever-changing environment, the education industry must embrace new technologies. Augmented and virtual reality are the next levels of advancement in the learning system. Using Virtual Reality and Augmented Reality, they may create an interactive and virtual environment for students. By including an interactive visual-audio component, these technologies can make the process of conveying complicated concepts easier. Using VR/AR would also eliminate the need to touch the physical objects used for investigation.
Conclusion:
With vaccination rates increasing and new questions about post-pandemic living arising, digital transformation will continue to play an important role in the pandemic's ongoing management and adaptation to its unavoidable effects.
Using digital transformation services might assist your company in developing a more customer-focused approach. Of fact, it is hard to keep up with all of the technical advances. Nonetheless, it is preferable to stick to the ones that provide the most significant advantage.
7 Steps to Use It in Any Campaign + Examples
Although you may have a desired path for your potential consumers to take when they interact with you online, the truth is you have no control over it.
Want to Build a Content Marketing Career Path? Here's What to Do
What Does a Content Marketing Career Path Look Like?
Are you looking to pursue a content marketing career path? You're in a good place. Content marketing is blowing up, set to be worth $600 billion in 2024 (Technavio research).
What's more, 89% of companies that hire content marketers plan to either continue or increase their current investments throughout 2022.
If you have natural writing ability, a knack for creativity, and are driven by data, content marketing may just be your dream field.
But, what does it take to be successful in content marketing? Are there specific hard skills you need to have? Let's take a closer look.
Why Choose a Career in Content Marketing?
For starters, it's a growing field with a lot of opportunities. Additionally, it allows you to be creative and work independently – two things that are increasingly important in the modern workforce.
Growth Industry
Content marketing continues to grow as an industry for one main reason; it works. In a recent Semrush survey, 73% of companies who increased their content marketing spending from 10% to 70% of their total marketing budget were very successful.
In addition, 72% of companies have stated they plan to increase their content marketing budget in 2022. As the industry continues to grow, the need for individuals in the field also increases.
Pay
While having a career that feeds your creativity can be rewarding, the paycheck is a significant factor.
As a content marketer, you can create a stable and solid income. The average base salary for a content marketer in the United States is $56,036. Not too shabby for an entry-level position.
It only goes up from there. According to PayScale, the median base salary for a management position is $70,332 and $168.183 for an executive-level role.
Continued Learning
One thing a career in content marketing won't be is stagnant. The way people consume content is constantly changing, meaning the way you create it will also shift. You'll need to stay updated with the latest trends and best business practices.
The learning doesn't end there. Depending on your role, you may be creating content for various industries. This means you may have to educate yourself on topics you have no experience in.
The more you increase your knowledge, the more room you have for personal and professional growth.
If you consider yourself a lifelong learner, this is an excellent career.
What Does a Content Marketing Career Path Look Like?
The content marketing industry is a sprouting field with many opportunities for those willing to invest time and effort. While a bachelor's degree may help you start on the right foot, it's not a surefire ticket into the industry anymore. Instead, think of building skills that clients and employers will immediately hire for.
There are specific skills that are vital to your success in content marketing.
6 Key Skills You Need to Succeed in a Content Marketing Career
This rapidly growing field will require essential hard skills to land jobs. While this may slightly vary depending on your specific role, we found the skill set listed below as being necessary for all positions within content marketing:
Writing skills: This is a must. The majority of content marketing is writing, so it is vital that you can craft compelling copy that draws in your target audience.
Knowledge of SEO: To ensure you create the content your audience wants to consume, you need a basic understanding of search engine optimization.
Data & analytics skills: This is essential in determining the success of the content; whether it's measuring engagement, subscriptions, or clients, you need to be able to quantify your success.
Social media literacy: You may need to craft and distribute content for a range of platforms, knowing how to leverage multiple channels will set you apart in the industry.
Research skills: Depending on your role, you may be crafting content for several industries. You need to know how to find reliable and factual information no matter the field.
Time management skills: Your content is only strong if it's still relevant. Adhering to deadlines is crucial so employers can publish on time, in season.
Seem to be missing one or two skills from your portfolio? Don't get discouraged. We offer a wide range of resources that can set you up for success, such as our Head of Marketing Bootcamp.
While the knowledge mentioned above is going to be key to getting you into the door you can't forget about some essential soft skills.
To truly enjoy your career and continue to grow in your field, the additional skills below are another essential set to add to your content marketing toolkit:
Curiosity
Persuasion
Creativity
Good intuition
Growth mindset
Content Marketing Roles
A career path in content marketing can look different for everyone. In fact, content marketing is a pretty broad term, and you'll have your pick from various roles within the industry.
Typical roles within a content marketing team include:
Community Manager: The middleman. The community manager acts as the brand voice through content distribution, community support, and digital engagement.
Social Media Manager: Responsible for creating and distributing content across social media platforms. This can also include content strategy, analyzing analytics, and digital campaigns.
Video Marketing Manager: Helps brands tell their story through engaging videos to connect with potential customers on a deeper level.
Brand Journalist: Produces a variety of written content that communicates the capabilities and values of the company. They grab the attention of potential clients and turn them into customers.
SEO Specialist: A research and analytical guru that uses search engine optimization to create strategies and in-demand content.
Graphic Designer: Responsible for the visual aspect. From websites to logos, the graphic designer creates engaging visuals that are brand and captivate the audience.
Copy Editor: Ensures all written content is in tip-top shape before distribution.
Managing Editor: Also known as a content manager, this individual often oversees designers, writers, and researchers to ensure the success of all visual and written content.
Director of Editorial: The boss of the boss. This editor manages a team of producers, along with creating and implementing strategies and upholding vendor relations.
Chief Content Officer: This is the top dog. The CCO oversees all content creation and distribution, ensuring it is on par with the company's brand.
Start Your Content Marketing Career
In today's digital age, content is king. The best way to succeed in content marketing is by producing high-quality content that engages your audience.
If you want to start a career in content marketing, we can help. We offer courses and training that will give you the skills you need to succeed. Check out our Content Marketing Mastery course to start your content marketing career path.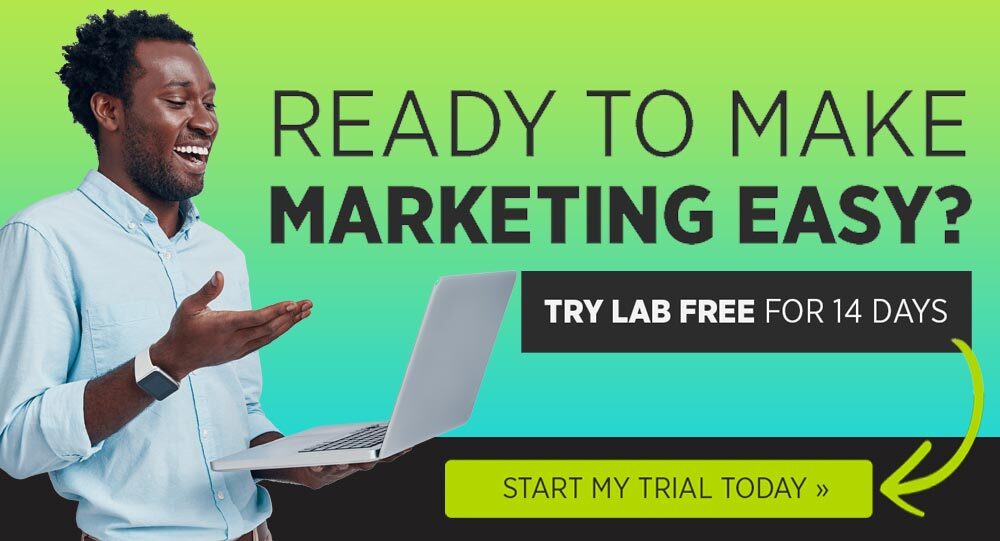 The Ultimate Guide to Storytelling
Storytelling is an art.
Not a process, method, or technique. And — like art — it requires creativity, vision, skill, and practice. Storytelling isn't something you can grasp in one sitting, after one course. It's a trial-and-error process of mastery.