Best of Whiteboard Friday 2021: How to Explain Domain Authority to a Non-SEO
The author's views are entirely his or her own (excluding the unlikely event of hypnosis) and may not always reflect the views of Moz.
Next up in our top three 2021 Whiteboard Friday episodes, in this installment from February, Andy Crestodina walks through how to get your message across successfully if you ever have to explain the importance of Domain Authority to clients or co-workers who have little or no SEO experience.
Click on the whiteboard image above to open a high resolution version in a new tab!
Video Transcription
SEO is actually really hard to explain. There are so many concepts. But it's also really important to explain so that we can show value to our clients and to our employers. 
My name is Andy Crestodina. I'm the co-founder of Orbit Media Studios. We're a web design company here in Chicago. I've been doing SEO for 20 years and explaining it for about as long. This video is my best attempt to help you explain a really important concept in SEO, which is Domain Authority, to someone who doesn't know anything at all about SEO, to someone who is non-technical, to someone who is maybe not even a marketer.
Here is one framework, one set of language and words that you can use to try to explain Domain Authority to people who maybe need to understand it but don't have a background in this stuff whatsoever. 
Search ranking factors
Okay. Here we go. Someone searches. They type something into a search engine. They see search results.
Why do they see these search results instead of something else? The reason is: search ranking factors determined that these were going to be the top search results for that query or that keyword or that search phrase. 
Relevance
There are two main search ranking factors, in the end two reasons why any web page ranks or doesn't rank for any phrase. Those two main factors are, first of all, the page itself, the words, the content, the keywords, the relevance.
SEOs, we call this relevance. So that's the most important. That's one of the key search ranking factors is relevance, content and keywords and stuff on pages. I think everyone kind of gets that. But there's a second, super important search ranking factor. It's something that Google innovated and is now a really, really important thing across the web and all search.
Links
It's links. Do these pages have links to them? Are they trusted by other websites? Have other websites kind of voted for them based on their content? Have they referred back to it, cited it? Have they linked to these pages and these websites? That is called authority.
So the two main search ranking factors are relevance and authority. Therefore, the two main types of SEO are on-page SEO, creating content, and off-site SEO, PR, link building, and authority. Because links basically are trust. Web page, links to web page, that's kind of like a vote.
That's a vote of confidence. That's saying that this web page is probably credible, probably important. So links are credibility. Good way to think about it. Quantity matters. If a lot of pages link to your page, that adds credibility. That's important that there's a number of sites that link to you.
Link quality
Also important is the quality of those links. Links from sites that they themselves have many links to them are worth much more. So links from authoritative websites are more valuable than just any other link. It's the quantity and the quality of links to your website or links to your page that has a lot to do with whether or not you rank when people search for a related key phrase.
If a page doesn't rank, it's got one of two problems almost always. It's either not a great page on the topic, or it's not a page on a site that is trusted by the search engine because it hasn't built up enough authority from other sites, related sites, media sites, other sites in the industry. The name for this stuff originally in Google was called PageRank.
PageRank
Capital P, capital R, one word, PageRank. Not web page, not search results page, but named after Larry Page, the guy who kind of came up with this, one of the co-founders at Google. PageRank was the number, 1 through 10, that we all used to kind of know. It was visible in this toolbar that we used back in the day.
They stopped reporting on that. They don't update that anymore. We don't really know our PageRank anymore, so you can't really tell. So the way that we now understand whether a page is credible among other websites is by using tools that emulate PageRank by similarly crawling the internet, looking to see who's linking to who and then creating their own metrics, which are basically proxy metrics for PageRank.
Domain Authority
Moz has one. It's called Domain Authority. When spelled with the capital D and captial A, that's the Moz metric. Other search tools, other SEO tools also have their own, such as SEMrush has one called Authority Score. Ahrefs has one called Domain Rating. Alexa, another popular tool, has one called Competitive Power. They're all basically the same thing. They are showing whether or not a site or a page is trusted among other websites because of links to them. 
Now we know for a fact that some links are worth much, much more than others. We can do this by reading Google patents or by experiments or just best practices and expertise and firsthand knowledge that some links are worth much more.
But it's not just that they're worth a little more. Links from sites with lots of authority are worth exponentially more. It's not really a fair fight. Some sites have tons and tons and tons of authority. Most sites have very, very little. So it's on a curve. It's a log scale.
It's on an exponential curve the amount of authority that a site has and its ranking potential. The value of a link from another site to you is on an exponential curve. Links from some sites are worth exponentially more than links from other smaller sites, smaller blogs. These are quantifiable within these tools, tools like Moz, tools that emulate the PageRank metric.
And what they can do is look at all of the pages that rank for a phrase, look at all of the authority of all of those sites and all of those pages, and then average them to show the likely difficulty of ranking for that key phrase. The difficulty would be more or less the average authority of the other pages that rank compared to the authority of your page and then determine whether that's a page that you actually have a chance of ranking for or not.
This could be called something like keyword difficulty. I searched for "baseball coaching" using a tool. I used Moz, and I found that the difficulty for that key phrase was something like 46 out of 100. In other words, your page has to have about that much authority to have a chance of ranking for that phrase. There's a subtle difference between Page Authority and Domain Authority, but we're going to set that aside for now.
"Squash coaching," wow, different sport, less popular sport, less content, less competitive phrases ranking for that key phrase. Wow, "squash coaching" much less competitive. The difficulty for that was only 18. So that helps us understand the level of authority that we would have to have to have a chance of ranking for that key phrase. If we lack sufficient authority, it doesn't matter how awesome our page is, we're not likely to ever rank.
So it's really important to understand one of the things that Domain Authority tells us is our ranking potential. Are we sufficiently trusted to be able to target that key phrase and potentially rank for that? That's the first thing that the Domain Authority defines, measures, shows. The second thing that it shows, which I mentioned a second ago, is the value of a link from another site to us.
So if a super authoritative website links to us, high Domain Authority site, that Domain Authority in that case of that site is showing us the value of that link to us. A link from a site, a brand-new blog, a young site, a smaller brand would have a lower Domain Authority, indicating that that link would have far less value. 
Conclusion
So bottom line, Domain Authority is a proxy for a metric inside Google, which we no longer have access to. It's created by an SEO tool, in this case Moz. When spelled with a capital D, capital A, it's Moz's own metric. It shows us two things. Domain Authority is the ranking potential of pages on that domain. And secondly, Domain Authority measures the value of another site should that site link back to your site. That's it.
Hope this was helpful. Feel free to pass this along to anyone that you're trying to explain this to. Add to it. Let us know in the comments. Hope this was useful, and it was a huge pleasure and honor to be able to make a Whiteboard Friday for Moz. Again, Andy from Orbit Media. Thanks, everybody.
7 Steps to Use It in Any Campaign + Examples
Although you may have a desired path for your potential consumers to take when they interact with you online, the truth is you have no control over it.
Want to Build a Content Marketing Career Path? Here's What to Do
What Does a Content Marketing Career Path Look Like?
Are you looking to pursue a content marketing career path? You're in a good place. Content marketing is blowing up, set to be worth $600 billion in 2024 (Technavio research).
What's more, 89% of companies that hire content marketers plan to either continue or increase their current investments throughout 2022.
If you have natural writing ability, a knack for creativity, and are driven by data, content marketing may just be your dream field.
But, what does it take to be successful in content marketing? Are there specific hard skills you need to have? Let's take a closer look.
Why Choose a Career in Content Marketing?
For starters, it's a growing field with a lot of opportunities. Additionally, it allows you to be creative and work independently – two things that are increasingly important in the modern workforce.
Growth Industry
Content marketing continues to grow as an industry for one main reason; it works. In a recent Semrush survey, 73% of companies who increased their content marketing spending from 10% to 70% of their total marketing budget were very successful.
In addition, 72% of companies have stated they plan to increase their content marketing budget in 2022. As the industry continues to grow, the need for individuals in the field also increases.
Pay
While having a career that feeds your creativity can be rewarding, the paycheck is a significant factor.
As a content marketer, you can create a stable and solid income. The average base salary for a content marketer in the United States is $56,036. Not too shabby for an entry-level position.
It only goes up from there. According to PayScale, the median base salary for a management position is $70,332 and $168.183 for an executive-level role.
Continued Learning
One thing a career in content marketing won't be is stagnant. The way people consume content is constantly changing, meaning the way you create it will also shift. You'll need to stay updated with the latest trends and best business practices.
The learning doesn't end there. Depending on your role, you may be creating content for various industries. This means you may have to educate yourself on topics you have no experience in.
The more you increase your knowledge, the more room you have for personal and professional growth.
If you consider yourself a lifelong learner, this is an excellent career.
What Does a Content Marketing Career Path Look Like?
The content marketing industry is a sprouting field with many opportunities for those willing to invest time and effort. While a bachelor's degree may help you start on the right foot, it's not a surefire ticket into the industry anymore. Instead, think of building skills that clients and employers will immediately hire for.
There are specific skills that are vital to your success in content marketing.
6 Key Skills You Need to Succeed in a Content Marketing Career
This rapidly growing field will require essential hard skills to land jobs. While this may slightly vary depending on your specific role, we found the skill set listed below as being necessary for all positions within content marketing:
Writing skills: This is a must. The majority of content marketing is writing, so it is vital that you can craft compelling copy that draws in your target audience.
Knowledge of SEO: To ensure you create the content your audience wants to consume, you need a basic understanding of search engine optimization.
Data & analytics skills: This is essential in determining the success of the content; whether it's measuring engagement, subscriptions, or clients, you need to be able to quantify your success.
Social media literacy: You may need to craft and distribute content for a range of platforms, knowing how to leverage multiple channels will set you apart in the industry.
Research skills: Depending on your role, you may be crafting content for several industries. You need to know how to find reliable and factual information no matter the field.
Time management skills: Your content is only strong if it's still relevant. Adhering to deadlines is crucial so employers can publish on time, in season.
Seem to be missing one or two skills from your portfolio? Don't get discouraged. We offer a wide range of resources that can set you up for success, such as our Head of Marketing Bootcamp.
While the knowledge mentioned above is going to be key to getting you into the door you can't forget about some essential soft skills.
To truly enjoy your career and continue to grow in your field, the additional skills below are another essential set to add to your content marketing toolkit:
Curiosity
Persuasion
Creativity
Good intuition
Growth mindset
Content Marketing Roles
A career path in content marketing can look different for everyone. In fact, content marketing is a pretty broad term, and you'll have your pick from various roles within the industry.
Typical roles within a content marketing team include:
Community Manager: The middleman. The community manager acts as the brand voice through content distribution, community support, and digital engagement.
Social Media Manager: Responsible for creating and distributing content across social media platforms. This can also include content strategy, analyzing analytics, and digital campaigns.
Video Marketing Manager: Helps brands tell their story through engaging videos to connect with potential customers on a deeper level.
Brand Journalist: Produces a variety of written content that communicates the capabilities and values of the company. They grab the attention of potential clients and turn them into customers.
SEO Specialist: A research and analytical guru that uses search engine optimization to create strategies and in-demand content.
Graphic Designer: Responsible for the visual aspect. From websites to logos, the graphic designer creates engaging visuals that are brand and captivate the audience.
Copy Editor: Ensures all written content is in tip-top shape before distribution.
Managing Editor: Also known as a content manager, this individual often oversees designers, writers, and researchers to ensure the success of all visual and written content.
Director of Editorial: The boss of the boss. This editor manages a team of producers, along with creating and implementing strategies and upholding vendor relations.
Chief Content Officer: This is the top dog. The CCO oversees all content creation and distribution, ensuring it is on par with the company's brand.
Start Your Content Marketing Career
In today's digital age, content is king. The best way to succeed in content marketing is by producing high-quality content that engages your audience.
If you want to start a career in content marketing, we can help. We offer courses and training that will give you the skills you need to succeed. Check out our Content Marketing Mastery course to start your content marketing career path.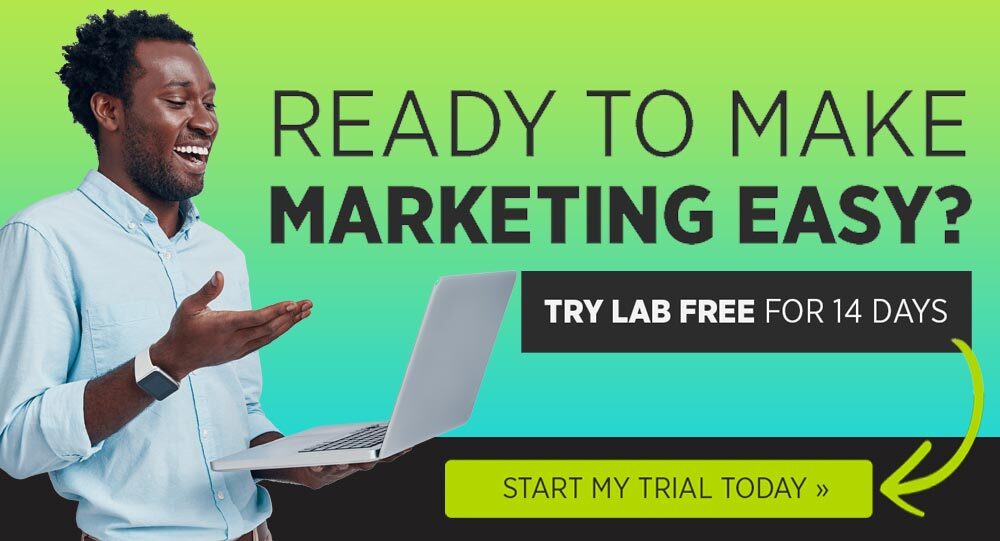 The Ultimate Guide to Storytelling
Storytelling is an art.
Not a process, method, or technique. And — like art — it requires creativity, vision, skill, and practice. Storytelling isn't something you can grasp in one sitting, after one course. It's a trial-and-error process of mastery.