7 Best Practices for Lead Nurturing Emails
Lead nurturing emails allow you to build a relationship with your leads and move them down the sales funnel until they are ready to become a customer. It's one of the best lead nurturing tactics you can use and an essential part of an email marketing strategy.
Why? Because lead nurturing emails radically increase the chances of your leads making a purchase. You no longer have to hope that they will buy your products. Rather, you'll slowly warm them up until they make that decision.
In this post, you'll learn best practices for creating high-performing lead nurturing emails to drive your leads to make a purchase.
What is a lead nurturing email?
A lead nurturing email is a message sent to potential customers as they move along the sales funnel, encouraging them to convert. Good lead nurturing emails engage, entice, and encourage your lead to continue interacting with your business.
How does lead nurturing work?
A potential customer may have several types of interactions with your business. They may add something to their cart, subscribe to a mailing list, take advantage of a promotion, or set up a meeting with one of your salespeople.
Lead nurturing refers to the process of staying in contact with your customer throughout each of these stages. You provide valuable resources, discount codes, or reminders to make a purchase.
Overall, to nurture a lead is to build and maintain a helpful, mutually beneficial relationship with them. The goal is to guide them toward making a purchase.
(Tip: If you're unfamiliar with lead nurturing, we encourage you to take our free lead nurturing course.)
Are lead nurturing emails effective?
Yes. As social media has grown over time, using lead nurturing emails to market your business can sometimes feel like the less fun or hip option. But, it's still an effective way to expand your market, convert leads, and connect to your target audience, especially if it's done correctly. 99% of email users check their inbox on a daily basis, often multiple times a day or first thing in the morning. This makes using email a great tool to nurture a lead toward conversion.
What is a lead nurture email campaign?
A lead nurture email campaign is a group of emails meant to nurture your lead into becoming a customer. Typically, lead nurture email campaigns begin from the moment leads sign up on your website or subscribe to your blog. You then send personalized content based on the buyer's journey stage of the lead.
As time passes, the lead may not click on your CTA, interact with your business, or make a purchase. Certain leads with an interest in your business will need ongoing engagement to continue down the sales funnel toward conversion. For that, you'll need to create a lead nurturing email sequence.
Lead Nurturing Email Sequence
A lead nurturing email sequence is a series of emails that is automatically triggered when the lead takes a certain action. For example, once a customer adds an item to their cart, a lead nurturing email sequence could include a purchase reminder, a limited time offer, or a list of similar products they may like.
These sequences keep the lead engaged until they are ready to go forward with a purchase. See this example of a sequence after a lead has abandoned their cart.
Lead Nurturing Email Best Practices
Provide valuable content with include expert insights.
Focus on one relevant topic per email.
Keep it short.
Ensure the emails progress naturally.
Test your emails and track key metrics.
Personalize the emails.
Stay consistent to your brand.
The process of lead nurturing occurs over some time with your continuous effort. Building that relationship needs trust, understanding, and consistency. Using emails to nurture your relationship with potential leads can be highly effective. Follow these best practices to make them work best for you:
1. Provide valuable content with include expert insights.
The first priority is to make sure you have something valuable to teach your leads. Think of your lead nurturing emails as mini blog posts. For example, if you sell data backup software, your first nurturing email might focus on the "top six considerations to make before purchasing data backup software." Remember, you are an expert within your industry. Continue teaching your leads something new, and they will be more than happy to receive your emails and continue engaging with your business.
2. Focus on one relevant topic per email.
Each nurturing email should be focused around one topic and include a call to action. Put yourself in your lead's shoes when creating your emails, as they are bombarded by messages all day long. Keep the content of your email tied directly to the topic the lead initially converted on. For example, if your lead downloaded a FAQ white paper on data backup software, they are likely near the top of the funnel, researching a future purchase. Your first email's topic could be "selling the importance of data backup software to your management team." Speak directly to the problem your lead is trying to solve.
3. Keep it short.
This is not the time to worry about fonts, or adding images or custom HTML. The lead should be able to glance at your email and know within five seconds the value it provides to them. Information overload happens quickly in an email. Adding secondary calls-to-action or unrelated links will increase your unsubscribe rate and subtract from the effectiveness of your campaign. While data suggests that emails should be between 50 and 125 words, it's okay to extend your message to fully connect with your leads. But keep it concise whenever possible.
4. Ensure the emails progress naturally.
Carefully planning the flow of your emails will help you create well-rounded campaigns that pull your leads through the sales funnel. The first email after the initial conversion might be educational, while subsequent emails should continue to educate while giving the lead an opportunity to convert a second time. This is a perfect opportunity to promote a free trial or the download of a demo. Work with your sales team to determine what qualifies as a "sales-ready lead" and craft your lead nurturing campaigns accordingly.
5. Test your emails and track key metrics.
Email testing is key to fine-tuning your campaigns. As you test your emails, be sure to track key metrics to measure the success of your efforts. Click-through-rate (the percentage of people who clicked a link in your email) and unsubscribe rate are two of the key metrics to track on a regular basis. A strong campaign will generally have an unsubscribe rate of less than 5%. If your unsubscribe rate climbs above 5%, it's time to re-evaluate your campaign. Try testing new content or a stronger subject line, or adjusting the timing of your emails.
6. Personalize the emails.
You should be sending different emails to different types of leads and personalizing them to who they are specifically. This not only includes who they are as a consumer, but also what their interactions have been with your business thus far. Did they sign up for updates? Have they gotten an automated welcome email? Did they purchase from you once already? How long has it been since you acquired their email address or last had contact? Those are all things that should influence and change the content of the email.
7. Stay consistent to your brand.
Your business has an image, a voice, and a brand. The emails that you send to leads should continue to represent all of those things about your business. Continuing to establish your brand to a lead helps build a relationship that pushes them toward becoming a customer. The familiarity over time will build valuable trust and brand loyalty.
How to Write a Lead Nurturing Email
Choose a purpose.
Personalize the greeting and subject line.
Address pain points.
Include testimonials.
Share a knowledge bomb.
Use a CTA.
Include an unsubscribe button.
Follow up.
Before you start writing a lead nurturing email, focus on who your lead is and what your goal is for contacting them. Spamming leads with countless emails is more off-putting than it is nurturing. So, ensure your content is worthwhile for leads to read and for your business to send. Follow these tips to get started:
1. Choose a purpose.
Have a goal in mind for your message, whether it is answering an FAQ, delivering on a promised reward, introducing a new product, offering a discount, or sharing other content to engage the lead.
2. Personalize the greeting and subject line.
An attention-grabbing subject line and a personalized greeting are the initial hooks of a lead nurturing email.
3. Address pain points.
How can this product or service improve this lead's life if they were a customer? Point out a problem that they have that you can solve.
4. Include testimonials.
Knowing that someone else was pleased with your product or service grows the lead's trust in your business.
5. Share a knowledge bomb.
Including a striking piece of information or research will give your lead something that they'll remember later on their path to becoming a customer.
6. Use a CTA.
Encouraging your lead to interact with your business through a call-to-action pushes them toward a conversion.
7. Include an unsubscribe button.
Leads that have no interest in your business, product, or service can't be nurtured into customers. Allow those to unsubscribe so that you can focus on the good-fit leads.
8. Follow up.
Once the email is sent, track what happens next. Did the lead click on your CTA? Did they continue interacting with your business? Did they do nothing? Use that information to determine the effectiveness of the email and to influence what you send to them next.
Make a Seamless Lead Nurturing Strategy
A potential customer's first interaction with your business is just the beginning. As they proceed down the sales funnel from lead to repeat customer, you will need to continuously engage them. Lead nurturing emails build trust between leads and your business. The sales funnel you create through nurturing emails should smoothly guide your leads into doing business with you.
Editor's note: This post was originally published in May 2010 and has been updated for comprehensiveness.
Want to Build a Content Marketing Career Path? Here's What to Do
What Does a Content Marketing Career Path Look Like?
Are you looking to pursue a content marketing career path? You're in a good place. Content marketing is blowing up, set to be worth $600 billion in 2024 (Technavio research).
What's more, 89% of companies that hire content marketers plan to either continue or increase their current investments throughout 2022.
If you have natural writing ability, a knack for creativity, and are driven by data, content marketing may just be your dream field.
But, what does it take to be successful in content marketing? Are there specific hard skills you need to have? Let's take a closer look.
Why Choose a Career in Content Marketing?
For starters, it's a growing field with a lot of opportunities. Additionally, it allows you to be creative and work independently – two things that are increasingly important in the modern workforce.
Growth Industry
Content marketing continues to grow as an industry for one main reason; it works. In a recent Semrush survey, 73% of companies who increased their content marketing spending from 10% to 70% of their total marketing budget were very successful.
In addition, 72% of companies have stated they plan to increase their content marketing budget in 2022. As the industry continues to grow, the need for individuals in the field also increases.
Pay
While having a career that feeds your creativity can be rewarding, the paycheck is a significant factor.
As a content marketer, you can create a stable and solid income. The average base salary for a content marketer in the United States is $56,036. Not too shabby for an entry-level position.
It only goes up from there. According to PayScale, the median base salary for a management position is $70,332 and $168.183 for an executive-level role.
Continued Learning
One thing a career in content marketing won't be is stagnant. The way people consume content is constantly changing, meaning the way you create it will also shift. You'll need to stay updated with the latest trends and best business practices.
The learning doesn't end there. Depending on your role, you may be creating content for various industries. This means you may have to educate yourself on topics you have no experience in.
The more you increase your knowledge, the more room you have for personal and professional growth.
If you consider yourself a lifelong learner, this is an excellent career.
What Does a Content Marketing Career Path Look Like?
The content marketing industry is a sprouting field with many opportunities for those willing to invest time and effort. While a bachelor's degree may help you start on the right foot, it's not a surefire ticket into the industry anymore. Instead, think of building skills that clients and employers will immediately hire for.
There are specific skills that are vital to your success in content marketing.
6 Key Skills You Need to Succeed in a Content Marketing Career
This rapidly growing field will require essential hard skills to land jobs. While this may slightly vary depending on your specific role, we found the skill set listed below as being necessary for all positions within content marketing:
Writing skills: This is a must. The majority of content marketing is writing, so it is vital that you can craft compelling copy that draws in your target audience.
Knowledge of SEO: To ensure you create the content your audience wants to consume, you need a basic understanding of search engine optimization.
Data & analytics skills: This is essential in determining the success of the content; whether it's measuring engagement, subscriptions, or clients, you need to be able to quantify your success.
Social media literacy: You may need to craft and distribute content for a range of platforms, knowing how to leverage multiple channels will set you apart in the industry.
Research skills: Depending on your role, you may be crafting content for several industries. You need to know how to find reliable and factual information no matter the field.
Time management skills: Your content is only strong if it's still relevant. Adhering to deadlines is crucial so employers can publish on time, in season.
Seem to be missing one or two skills from your portfolio? Don't get discouraged. We offer a wide range of resources that can set you up for success, such as our Head of Marketing Bootcamp.
While the knowledge mentioned above is going to be key to getting you into the door you can't forget about some essential soft skills.
To truly enjoy your career and continue to grow in your field, the additional skills below are another essential set to add to your content marketing toolkit:
Curiosity
Persuasion
Creativity
Good intuition
Growth mindset
Content Marketing Roles
A career path in content marketing can look different for everyone. In fact, content marketing is a pretty broad term, and you'll have your pick from various roles within the industry.
Typical roles within a content marketing team include:
Community Manager: The middleman. The community manager acts as the brand voice through content distribution, community support, and digital engagement.
Social Media Manager: Responsible for creating and distributing content across social media platforms. This can also include content strategy, analyzing analytics, and digital campaigns.
Video Marketing Manager: Helps brands tell their story through engaging videos to connect with potential customers on a deeper level.
Brand Journalist: Produces a variety of written content that communicates the capabilities and values of the company. They grab the attention of potential clients and turn them into customers.
SEO Specialist: A research and analytical guru that uses search engine optimization to create strategies and in-demand content.
Graphic Designer: Responsible for the visual aspect. From websites to logos, the graphic designer creates engaging visuals that are brand and captivate the audience.
Copy Editor: Ensures all written content is in tip-top shape before distribution.
Managing Editor: Also known as a content manager, this individual often oversees designers, writers, and researchers to ensure the success of all visual and written content.
Director of Editorial: The boss of the boss. This editor manages a team of producers, along with creating and implementing strategies and upholding vendor relations.
Chief Content Officer: This is the top dog. The CCO oversees all content creation and distribution, ensuring it is on par with the company's brand.
Start Your Content Marketing Career
In today's digital age, content is king. The best way to succeed in content marketing is by producing high-quality content that engages your audience.
If you want to start a career in content marketing, we can help. We offer courses and training that will give you the skills you need to succeed. Check out our Content Marketing Mastery course to start your content marketing career path.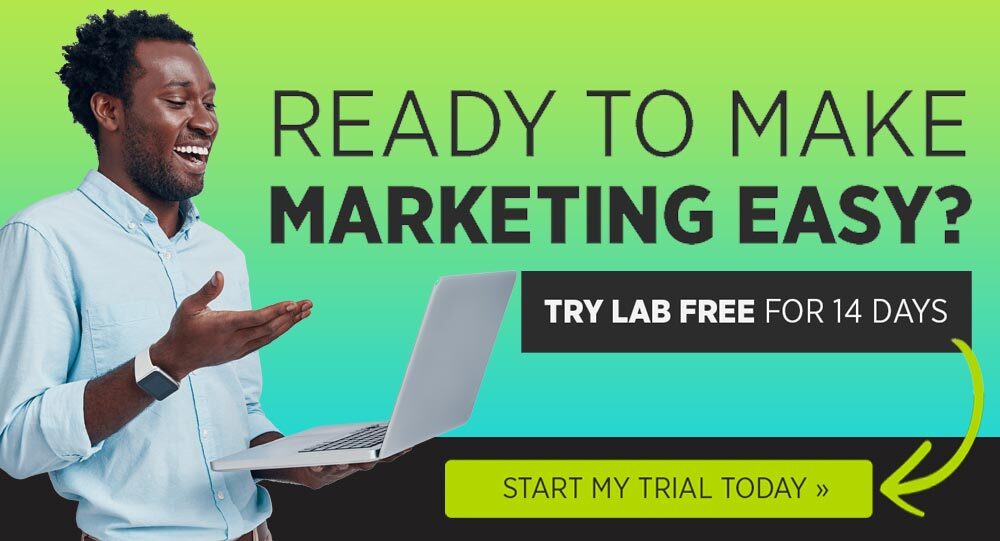 The Ultimate Guide to Storytelling
Storytelling is an art.
Not a process, method, or technique. And — like art — it requires creativity, vision, skill, and practice. Storytelling isn't something you can grasp in one sitting, after one course. It's a trial-and-error process of mastery.
How to Blog When You Have No Time
Finding the time to blog is a frequent challenge for many marketers. Marketers often wear many hats and it can be difficult to focus long enough to churn out quality articles when you're pressed for time.
How to blog when you have no time? We spoke with author and marketing expert David Meerman Scotton how to avoid common time management mistakes by developing a routine.
Blogging Time Management
Blogging time management refers to the ability to effectively make use of your time for blogging and content creation. This could be as simple as creating a schedule to get blogging tasks done on a weekly basis and figuring out which times of day you're most productive.
No matter what you've got on your marketing plate, it won't get done without proper time management. Learning how to make the most of your time will greatly affect your productivity and overall success as a blogger.
Why is blogging time management important?
When it comes to creating content, maintaining consistency is key. This is why blogging time management is so important. You may not always feel motivated to create on a regular basis, but establishing a schedule will help you to stay consistent with your blog output.
For example, you may find that you're better at writing in the mornings. So you can set aside 2 to 3 hours each morning to work on writing based on how many articles you'd like to produce each week.
Create a content calendar to help you plan your content in advance and set reasonable deadlines. Make note of holidays or seasonal events that may impact your content schedule.
Getting organized will help you set and achieve goals for your blog. If you're starting from scratch, check out our guide to starting a blog.
How to Blog When You Have No Time
1. Use blog templates.
An easy way to jump-startyour creative process is to start with a template. Why suffer through writer's block staring at a blank document if you don't have to? HubSpot's free blog post templatescan help you format your article and get started writing faster than starting from scratch.
[Include screenshot]
Templates function as an easy to follow outline where you can organize your thoughts and start to flesh out your content. HubSpot's offer includes six templates ranging from how-to posts to pillar pages and infographics.
2. Develop a blogging routine.
In many ways blogging reminds David of exercising. In order to be successful at it, you will need to develop a routine. "It is programmed in," David says. "It is about building it into your life and making it a second nature, like running in the mornings or doing yoga after work."
Dedicate time each day to writing or allocate one to two designated writing days per week. Block time off on your calendar and turn off messaging apps to avoid interruptions while you write.
Once you've gotten organized and created a routine, you may find you had more time to write than previously thought.
3. Keep a list of ideas.
One way to save time coming up with content is to make sure you always have a running list of fresh ideas to work with. That way you're not scrambling at the last minute for worthy topics.
Creating topic clusterscan help you flesh out your blog content strategy. A topic clusteris multiplearticles grouped by a shared topic or related topic. For example, you may have one pillar page that gives a broad overview of a topic. From there, you can create more in-depth, specific articles on related subtopics.
This will not only help you plan content but organize your site architecture as well.
4. Perform research prior to writing.
It's much easier to write when you have all the pertinent information you want to include in one place. Research your chosen topic before sitting down to write and organize the information in a quick outline.
Include any keyword researchin this process so you can ensure your content aligns with what readers are searching for online. This way when you sit down to write, your only job is to write — not look up new facts.
5. Don't edit while writing.
When writing it's very tempting to want to stop and make corrections. Don't do this. It breaks your writing flow.
Instead, write a rough draft withjust pops into your mind first. Follow your train of thought without stopping to fix typos or edit. The goal is to just get your thoughts on the page. Once your initial draft is written, you can always go back and make changes.
6. Perform article updates.
Another strategy is to build upon existing content by performing an article update. Giving your older content a refresh is not only good for SEO and your readers, but it can be a quick win for adding new content in a time crunch.
With older content, you may need to include additional research and update it for accuracy, but it generally takes less time than writing a new article from scratch. Review your existing content. Are there articles you can do a deeper dive on? Have there been industry advancements you can include? Is there a new angle to explore?
7. Find content ideas wherever you go.
By making blogging a life routine, you will come across creative content ideas much more frequently. Keep an open mind, observe new things that interest you personally and find ways to turn them into fodder for a blog post. By noticing world dynamics that get you excited and relating them to your audience, the process of blogging becomes a lot more natural and fun.
Accumulate content ideas from different situations in life and find ways to apply them to your industry.
8. Hire a freelancer.
Sometimes your workload is just too heavy and your efforts can be better used elsewhere. If you have the resources and budget to do it, hiring outside help may also be a great option.
Sites like Upwork, Contenta, and MediaBistro make it easy to find writing professionals. If looking to generate content on a larger scale, consider working with a content agency.
Blog Like A Pro
Creating content with a consistent cadence is an obstacle busy marketers frequently struggle with. Creating a schedule and mastering blogging time management will allow you to create even when you're short on time.
This article was originally published in December 2010 and has been updated for comprehensiveness.