How to Start Your Own Blogging Website
Did you know that there are more than 500 million blogs out of 1.7 billion websites out there? Moreover, there are over 409 million people who go through more than 20 billion pages each month. This seems like a good chance for anyone who wants to start their own blogging website and become successful.
If you have enough money, you can buy a content site that is already established and has its audience so that you don't have to build everything from scratch on your own. Alternatively, if you want everything done your way from the very start, take a look at some useful tips that will help you start your own blogging website.
Come up with your blog name and select your hosting

Because it gives the first impression, your domain name is a vital part of your blog. Your domain, also known as a URL, is your online address. It might be yourname.com or a clever brand name you came up with.
Once you've chosen a domain name, you'll need to set up hosting for your blog. While WordPress is free, you'll need a dependable host for your WordPress blog. When choosing your hosting provider, check their customer service, pricing packages, reliability, and reviews from their previous customers.
Pick your niche

In simple terms, a blog niche is a defined topic area about which you will write frequently, if not entirely. You must choose a blogging specialty before you begin constructing a blog and attempting to make a living as a blogger.
Make a list of all the topics that excite you and make you want to talk about them to help you choose the ideal focus for your new blog. There are no constraints and this list can cover any personal or professional interests.
Think of the activities you enjoy doing in your free time. Also, see if you would like to learn new skills in that given niche and contemplate all your plans and potential projects. This will help you determine if you will have a lot of interesting content to publish for your readers.
Think about SEO from the very start

Search engine optimization (SEO) is a technique used by website owners to increase the amount of traffic their pages receive from search engines (such as Google). You should create content and structure your website from the very start with SEO in mind.
Remember, more than half of all traffic for websites comes from organic search. This just shows how essential it is to make sure that you optimize your blogging website for search engines.
Many various approaches and techniques are used in SEO. As a blogger, you'll need to learn about them. For instance, you should perform keyword optimization and add SEO meta tags to all pages as a bare minimum for every blog post or page you publish on your site.
Also, it would make sense to keep an eye on your rivals and see their SEO efforts. For instance, you could make good use of tools that can reveal some information about a certain business's domain.
A tool that can do a bulk WHOIS lookup will allow you to figure out details about a certain domain's owners and it will also pull data records from the database from a single query. Bear in mind that marketers use such a tool to research domain details for branding purposes as it can be very helpful in the competitive world of online marketing.
Make sure every post counts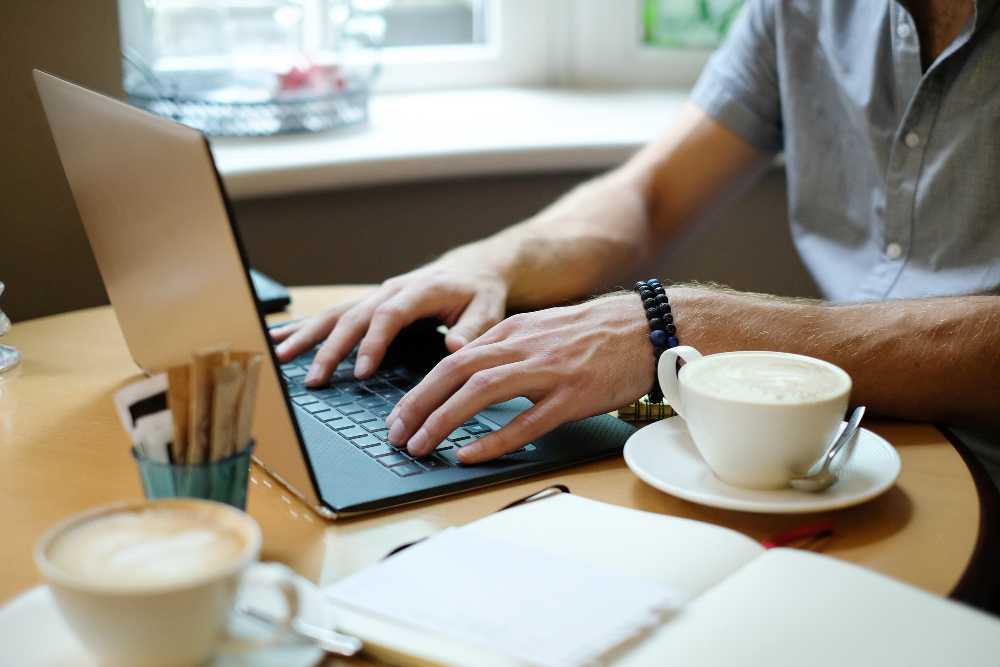 As a writer (or a blog website owner), you need to do your best to provide only the best articles and posts for your audience. Remember, good writing creates effortless reading.
For a start, consider these simple tips:
Craft short paragraphs that provide eye relief. Big chunks of text will shoo away readers while short paragraphs seem more attractive and easily digestible.
Cut up long sentences. Long sentences are difficult to follow and that is why you should break them up into shorter sentences.
Add videos, images, and GIFs to illustrate your points without having to use more words.
Be smart with formatting. Use lists, italics, quotes, bold, and other tricks to break up chunks of copy and add additional emphasis to various points.
Read every piece once you are done writing it to figure out if the copy flows smoothly or not.
Ask pros for feedback

Don't be afraid to turn to experienced writers for feedback on your writing. Ask a professional to read your articles and provide you with feedback. Don't feel ashamed or insulted if your content gets shredded into pieces in the beginning. That is just an essential part of learning and growing as a blog writer.
An experienced writer will easily identify areas that could be improved, points that should be further clarified, and sentences that could be worded better. Also, you can ask your audience to leave comments expressing their likes and dislikes about your content pieces.
Final words

This advice should be more than enough to start well. Once you are up and running, you will need to stay hungry for success and learn more and more things about blogging. That is the only way to succeed in this game of words.
7 Steps to Use It in Any Campaign + Examples
Although you may have a desired path for your potential consumers to take when they interact with you online, the truth is you have no control over it.
Want to Build a Content Marketing Career Path? Here's What to Do
What Does a Content Marketing Career Path Look Like?
Are you looking to pursue a content marketing career path? You're in a good place. Content marketing is blowing up, set to be worth $600 billion in 2024 (Technavio research).
What's more, 89% of companies that hire content marketers plan to either continue or increase their current investments throughout 2022.
If you have natural writing ability, a knack for creativity, and are driven by data, content marketing may just be your dream field.
But, what does it take to be successful in content marketing? Are there specific hard skills you need to have? Let's take a closer look.
Why Choose a Career in Content Marketing?
For starters, it's a growing field with a lot of opportunities. Additionally, it allows you to be creative and work independently – two things that are increasingly important in the modern workforce.
Growth Industry
Content marketing continues to grow as an industry for one main reason; it works. In a recent Semrush survey, 73% of companies who increased their content marketing spending from 10% to 70% of their total marketing budget were very successful.
In addition, 72% of companies have stated they plan to increase their content marketing budget in 2022. As the industry continues to grow, the need for individuals in the field also increases.
Pay
While having a career that feeds your creativity can be rewarding, the paycheck is a significant factor.
As a content marketer, you can create a stable and solid income. The average base salary for a content marketer in the United States is $56,036. Not too shabby for an entry-level position.
It only goes up from there. According to PayScale, the median base salary for a management position is $70,332 and $168.183 for an executive-level role.
Continued Learning
One thing a career in content marketing won't be is stagnant. The way people consume content is constantly changing, meaning the way you create it will also shift. You'll need to stay updated with the latest trends and best business practices.
The learning doesn't end there. Depending on your role, you may be creating content for various industries. This means you may have to educate yourself on topics you have no experience in.
The more you increase your knowledge, the more room you have for personal and professional growth.
If you consider yourself a lifelong learner, this is an excellent career.
What Does a Content Marketing Career Path Look Like?
The content marketing industry is a sprouting field with many opportunities for those willing to invest time and effort. While a bachelor's degree may help you start on the right foot, it's not a surefire ticket into the industry anymore. Instead, think of building skills that clients and employers will immediately hire for.
There are specific skills that are vital to your success in content marketing.
6 Key Skills You Need to Succeed in a Content Marketing Career
This rapidly growing field will require essential hard skills to land jobs. While this may slightly vary depending on your specific role, we found the skill set listed below as being necessary for all positions within content marketing:
Writing skills: This is a must. The majority of content marketing is writing, so it is vital that you can craft compelling copy that draws in your target audience.
Knowledge of SEO: To ensure you create the content your audience wants to consume, you need a basic understanding of search engine optimization.
Data & analytics skills: This is essential in determining the success of the content; whether it's measuring engagement, subscriptions, or clients, you need to be able to quantify your success.
Social media literacy: You may need to craft and distribute content for a range of platforms, knowing how to leverage multiple channels will set you apart in the industry.
Research skills: Depending on your role, you may be crafting content for several industries. You need to know how to find reliable and factual information no matter the field.
Time management skills: Your content is only strong if it's still relevant. Adhering to deadlines is crucial so employers can publish on time, in season.
Seem to be missing one or two skills from your portfolio? Don't get discouraged. We offer a wide range of resources that can set you up for success, such as our Head of Marketing Bootcamp.
While the knowledge mentioned above is going to be key to getting you into the door you can't forget about some essential soft skills.
To truly enjoy your career and continue to grow in your field, the additional skills below are another essential set to add to your content marketing toolkit:
Curiosity
Persuasion
Creativity
Good intuition
Growth mindset
Content Marketing Roles
A career path in content marketing can look different for everyone. In fact, content marketing is a pretty broad term, and you'll have your pick from various roles within the industry.
Typical roles within a content marketing team include:
Community Manager: The middleman. The community manager acts as the brand voice through content distribution, community support, and digital engagement.
Social Media Manager: Responsible for creating and distributing content across social media platforms. This can also include content strategy, analyzing analytics, and digital campaigns.
Video Marketing Manager: Helps brands tell their story through engaging videos to connect with potential customers on a deeper level.
Brand Journalist: Produces a variety of written content that communicates the capabilities and values of the company. They grab the attention of potential clients and turn them into customers.
SEO Specialist: A research and analytical guru that uses search engine optimization to create strategies and in-demand content.
Graphic Designer: Responsible for the visual aspect. From websites to logos, the graphic designer creates engaging visuals that are brand and captivate the audience.
Copy Editor: Ensures all written content is in tip-top shape before distribution.
Managing Editor: Also known as a content manager, this individual often oversees designers, writers, and researchers to ensure the success of all visual and written content.
Director of Editorial: The boss of the boss. This editor manages a team of producers, along with creating and implementing strategies and upholding vendor relations.
Chief Content Officer: This is the top dog. The CCO oversees all content creation and distribution, ensuring it is on par with the company's brand.
Start Your Content Marketing Career
In today's digital age, content is king. The best way to succeed in content marketing is by producing high-quality content that engages your audience.
If you want to start a career in content marketing, we can help. We offer courses and training that will give you the skills you need to succeed. Check out our Content Marketing Mastery course to start your content marketing career path.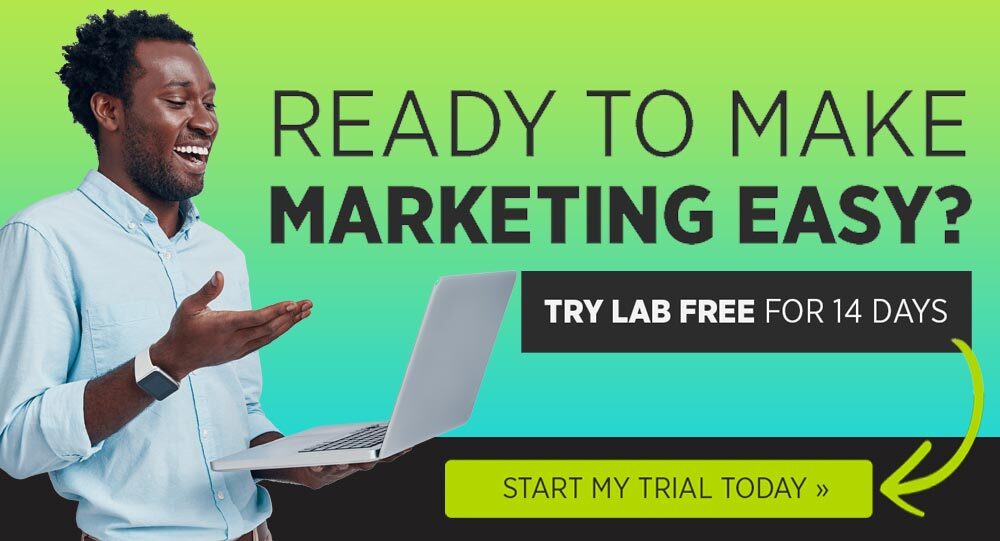 The Ultimate Guide to Storytelling
Storytelling is an art.
Not a process, method, or technique. And — like art — it requires creativity, vision, skill, and practice. Storytelling isn't something you can grasp in one sitting, after one course. It's a trial-and-error process of mastery.